Page 10 of 10
---
Summary
I tend to look around, see what is out there and look at what options I have in the budget.
I look at a series of models and narrow down a range of model numbers and makes – then I do extensive research into each option. Look for reviews, opinions online and the experience of people who've bought them – what seems like a good machine or was recommended by the sales person may in fact be an absolute nightmare that has a horrendous failure rate.
Extras
Also don't just purchase the machine – make sure you have a nice secure way of carrying the machine and a way to properly back up its data if it fails, is lost or stolen or is damaged in some way.
If it's particularly important you may want to also consider extended warranty contracts and insurance; some plans cover loss, theft, accidental damage, etc. so this is worth considering.
As for a laptop bag I tend to look for something that: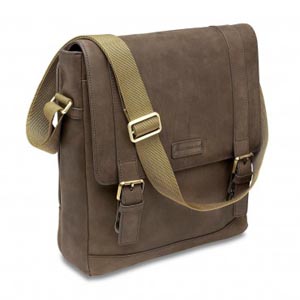 Suits the environment in which it will be used
Doesn't look too much like a laptop bag; why have a bag that screams "THERE'S A LAPTOP IN HERE, THIS IS WORTH STEALING!" simply because someone wants their brand on the back in big letters
Has decent padding and shock absorption - some hard cases also offer additional protection but must be padded against shock
Has enough room to allow storage of the transformer, extra batteries, mice, etc. without putting undue pressure on the machine
Shouldn't compress or squeeze the laptop too much; this can be a problem for some backpacks as well
Is easy to carry for a distance; for example a shoulder bag should have a carry handle AND strap
Doesn't fall over constantly when put down – some bags do this and can get stood on if they fall over leading to a very broken laptop. This is a very common problem with badly designed bags.